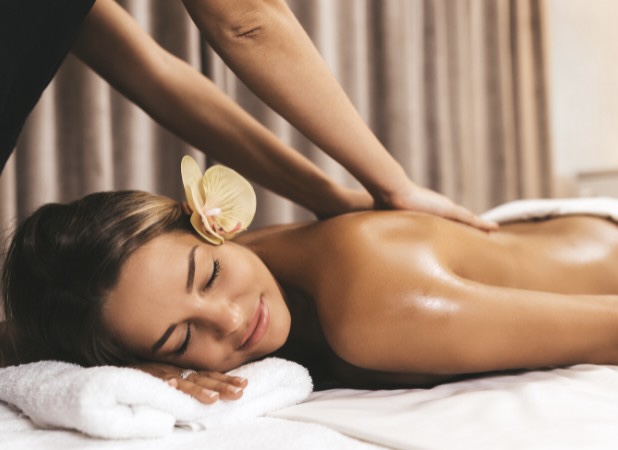 Lomi Lomi originally means "mix" or "rub" in the Hawaiian language, but today it also means to "massage."
It is a traditional massage method that has been used for medical treatment and healing in Hawaii. The modern form of Lomi Lomi also encompasses a relaxation massage using oil.
Lomi Lomi is different from typical "dry massage" or "fir loosening" massage, and uses oil to stimulate the muscles and acupuncture points with the masseuse's palm, elbows, and the entire arm.
Essential oil can be mixed with the oil, which would help the skin absorb all the moisture and benefits. Each essential oil has unique benefits to treat different physical and emotional conditions. 
Please ask the staff about the different types of essential oils we offer! 

This is a discount only for [Lomi Lomi Massage].
Kama'aina can get an additional 20% off from the discounted price.
You must show a valid state-issued ID to receive the discount.