Cocolomi Massage is open in Waikiki, the heart of tourism in Hawaii.
We are located on the 3rd floor in Waikiki Shopping Plaza, a popular tourism destination in central Waikiki.
Waikiki Shopping Plaza is a 6-story shopping complex sitting on Kalakaua Ave., Seaside Ave., and Royal Hawaiian Ave. You'll find Sephora and Victoria's Secret on the first floor. Please take the escalator to the 3rd floor, and you will see our signage.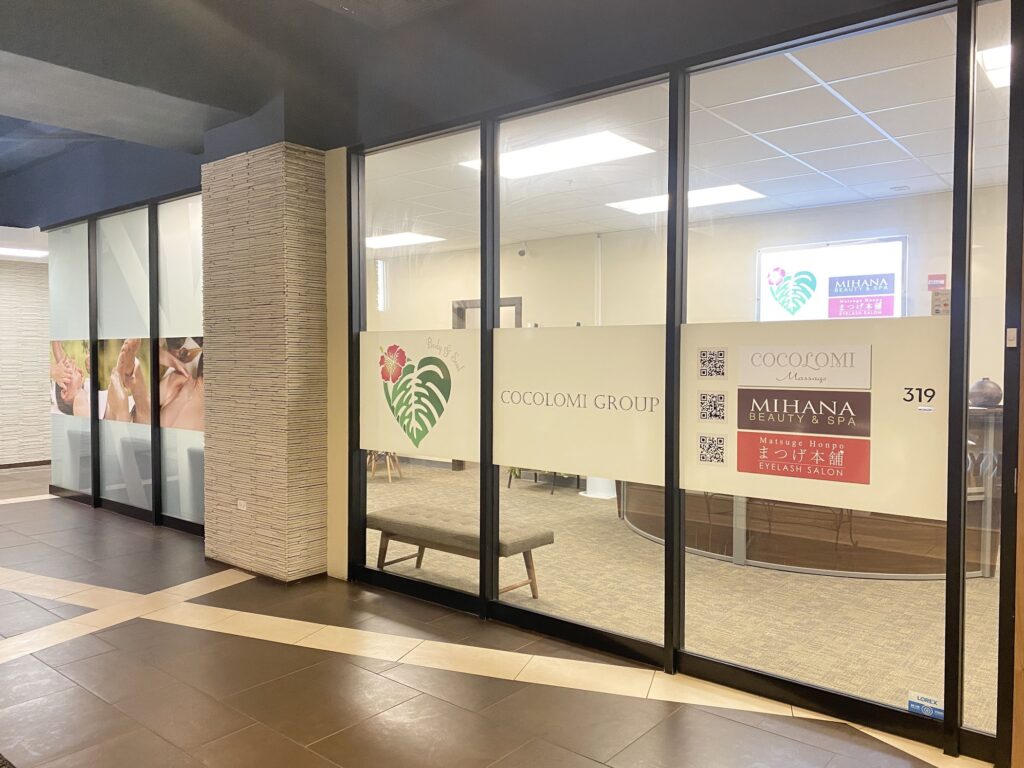 【Cocolomi Massage Store Exterior】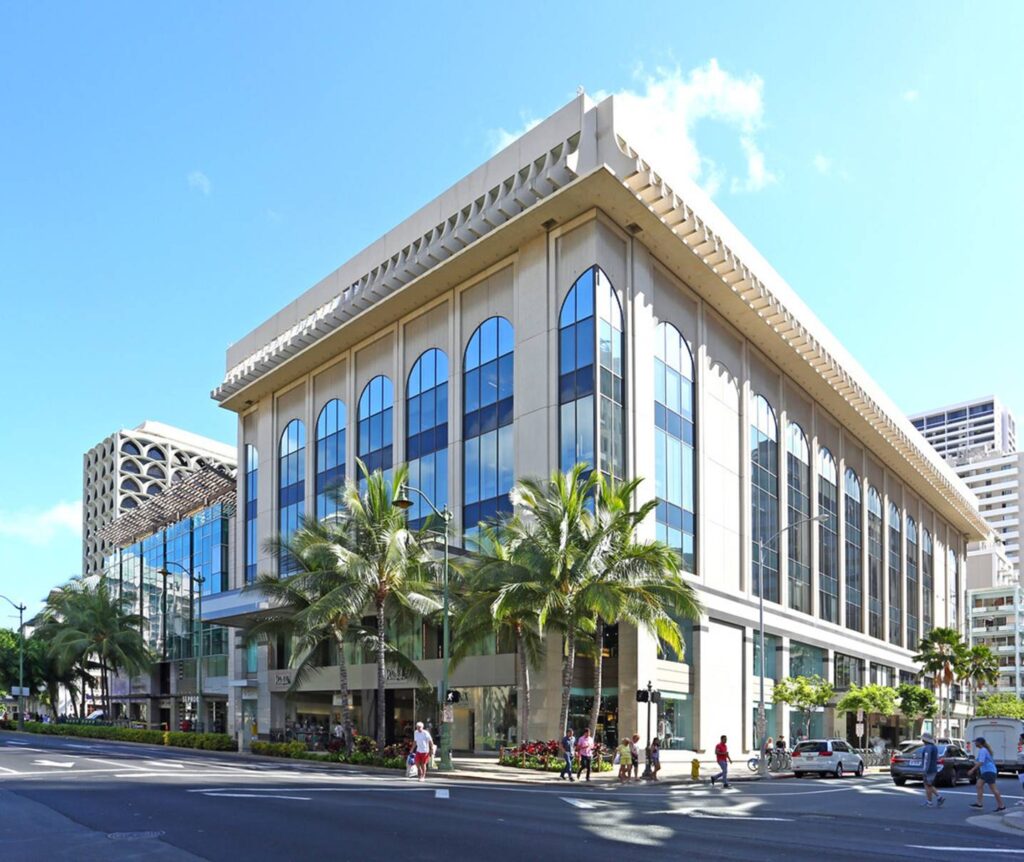 【Waikiki Shopping Plaza, a 6-story shopping complex】
Address:2250 Kalakaua Ave 3rd floor Honolulu Hawaii 96815
Hours of Operation : 10:00am – 22:00pm (Last Reservation 9:00pm)
Open Daily
Phone: (808) 799-7213
Parking: Validation Available at Waikiki Shopping Plaza
[We are one of the biggest spas in Waikiki.]
Our spa is one of the biggest in Waikiki. The waiting room is spacious and clean, so you can relax before and after your massage. Friendly staff will welcome you upon arrival. We have several licensed masseuse on premise, so walk-ins are also welcome. Stop by when you are in the Waikiki area!
Wind down in our waiting area during the initial consultation and after the massage. It's spacious enough to accommodate multiple parties at the same time. The restroom is located on the same floor as well.
[Private Rooms for Personalized Experience]
We have 10 beds in total, and all our rooms are private, offering a relaxing and comfortable experience for everyone. There are 3 twin rooms, which are perfect for couple's massage. Share the happiest time with your loved one! We can also accommodate friend groups and families. Visit Cocolomi Massage the next time you're in Waikiki, Hawaii!
[Cocolomi Massage – Spacious Spa in a Great Location]
Our services include a popular Hawaiian Lomi Lomi and Aromatherapy Massage.
Treat yourself to a traditional Hawaiian Lomi Lomi massage when visiting Waikiki for a trip or a wedding.
All massage therapists are Hawaii state massage license holders. Our experienced staff will provide the personalized treatment to all customers.
We look forward to seeing you at our spa.